Window Security
Safety Stay
Features
Stainless steel arm limits window opening for safer window ventilation.
Application
Suits most aluminium windows.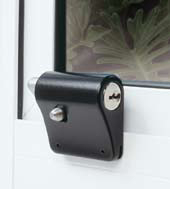 Sash Lock
Features
Turn to latch, key to deadlock. Available in sub fix and face fix models.
Finishs
Contact Details
Normal Business Hours
Mon-Fri: 8am to 5pm
Sat: 9am to 1pm
Outside these hours we operate a 24 hour, mobile door to door, town and country service.
Showroom/Office
7 Roulston Street,
Pukekohe 2120, New Zealand.
Free Phone: 0800 562 572
Phone: (09) 238 4424
Fax: (09) 238 1708
After Hours: 0800 562 572